Teeth Straightening
Get Straight teeth in 12 weeks
Teeth whitening worth £400 included for free
Removable retainers worth £400 included for free
Why wait? Interest-free finance available
Braces Essex
Straight teeth in 12 weeks
Teeth whitening worth £400 included for free
Removable retainers worth £400 included for free
Why wait? Interest-free finance available
Braces – Teeth Straightening
Whether you have a couple of teeth to bring in line, or need work across your entire dentition, we have a solution for you.
Modern orthodontics, such as those listed below, work in weeks rather than years and are generally either clear or entirely invisible. What's more, treatment can be surprisingly affordable, especially with our range of easy payment plans.
Choose from:
• Invisalign Clear Braces
• Clear fixed braces
• Fastbraces®
• Inman Aligners
• Lingual Hidden Braces
Click on the links below to find out more about individual treatments, or get in touch to book a consultation.
Book your free consultation today
Invisalign® braces
FREE teeth whitening worth £400
FREE removable retainers worth £400
Interest FREE finance available
Learn more
Braces/Orthodontic treatments fees
Braces on finance making it affordable for adults & Children in Essex
Clear fixed braces
per jaw
Free initial consultation
Free removable retainers worth £400
Free teeth whitening worth £400
Free initial consultation
Free removable retainers worth £400
Free teeth whitening worth £400
Invisalign Clear Braces
both jaw
Free initial consultation
Free removable retainers worth £400
Free teeth whitening worth £400
Five reasons why you should choose Street Farm Dental for your braces
Award-winning customer service
Free Teeth whitening worth £400
Free removable retainers worth £400
See results within three months, using safe cosmetic braces
Why wait? Interest free finance available
Let's face it, not everyone has 'Hollywood' straight teeth – and why should we? We're in Essex! – In fact, a little bit of personality to your smile is no bad thing. However, if your teeth are more than just a bit wonky, the effect on your confidence can be devastating, not to mention the fact that crooked or overlapping teeth can make it difficult to maintain optimum oral hygiene.
Here at Street Farm Dental we understand that feeling self-conscious about your smile can knock you back personally and professionally. We also understand that the word 'braces' can conjure up images of teenagers with train tracks, but don't worry; our high tech orthodontic solutions won't leave you feeling Ugly Betty!
Emma's Transformation with FastBraces
Watch Emma's video about her experience
Problem: Since a child, Emma was always embarrassed and conscious of her crooked teeth. She never had the confidence of having her teeth straightened.
Treatment Time: 11 months
Treatment Type: Fixed Braces using Fastbraces®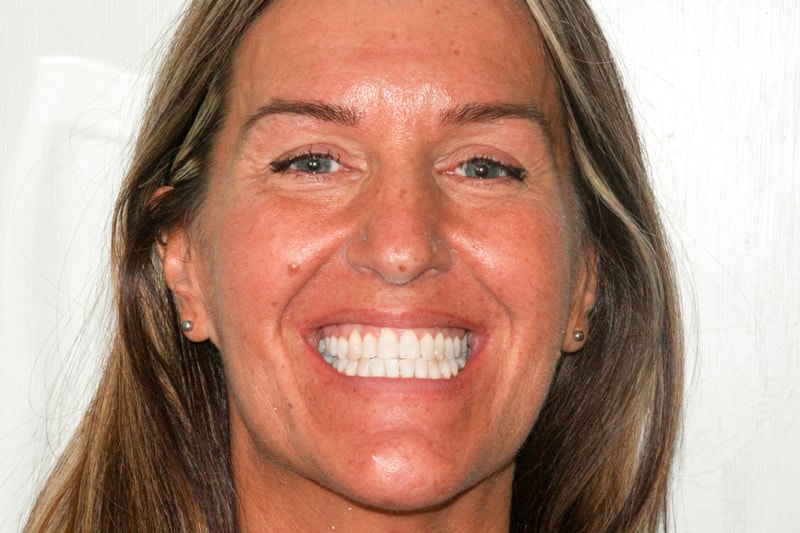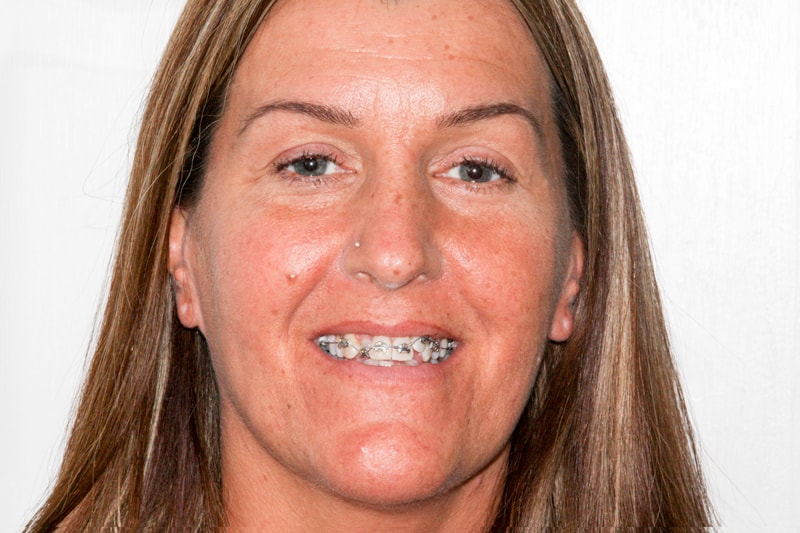 Emma never smiled properly and was always worried that people were looking at her teeth. Emma thought getting her teeth would be too expensive for her and so left it for years. Emma now has the confidence to smile and show people what a lovely smile she has!!
Before and after braces smile gallery
We provide a wide range of orthodontic treatments to straighten your teeth. From fixed to removable, clear to invisible and traditional to super fast, we have a brace that will suit your own needs. Some of our orthodontic patients share their stories.
Book an appointment
We'd love to meet you face to face
Contact us today to find out how we can help you improve your smile
Book now
Nervous about dental treatment?
We understand that coming to the dentist can be a stressful and even frightening experience, but our gentle dental team can help make every visit a pleasure, please contact us today.
Learn more