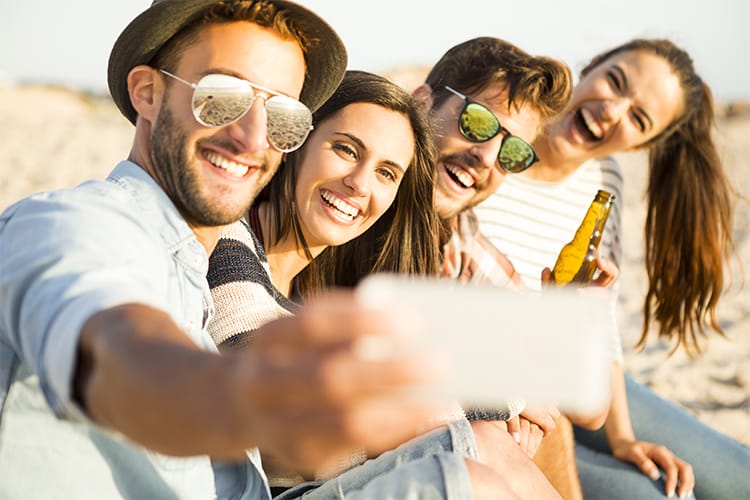 Dentist In South Ockendon, Essex
At Street Farm Dental Studio, we believe that it's our job to make you comfortable, give you the treatment you need and ensure that you leave your appointment looking and feeling your very best.
Get a whiter, brighter, more youthful smile with our great range of whitening treatments.
Learn more
If you need a long lasting solution to missing teeth, find out more about dental implants.
Learn more
Our Dental treatments
Our practice in South Ockendon, Essex, is noted for providing outstanding treatment whatever your requirements and we offer everything from a routine check up to a complete smile makeover. From braces to bridges, dentures to dental implants, we cover a wide range of treatment options, all designed to give you a treatment plan as individual as you are.
Not only do we offer the best treatments while you're in the surgery, but we also work hard to develop a strong long term relationship with you, which means that we keep caring, even after you've left the premises.
Whether you want straighter teeth, a whiter smile, or simply the peace of mind that comes from knowing that your dental health is in good hands, we're passionate about helping you to achieve your smile goals in a relaxed and welcoming environment.
If you have a dental emergency we can see you the same day you contact us.
I have been a patient of Vijay's for over a year now. I went to him based on a recommendation for fast track braces. The staff are so helpful, knowledgeable and professional and so friendly. I never feel that I have visited a dentist when I go there. Vijay always makes the time to make you feel at ease. He takes a general interest in you and wants to make sure everything is as you expected. I can't recommend Street Farm Dental Studio enough.
Esther Brooks
15:32 11 Jul 18
I have been regularly visiting this practice for over 15 years and have always received first class treatment. The staff are always professional and helpful. I would highly recommend them for the treatments that I have had: braces, veneers and six-monthly hygienist visits.My dentist, Vijay, is always at hand to offer advice and support and he is always willing to assist with whatever query I may have.
James Haydon
20:23 22 May 18
I can not recommend this place enough. Suffering with severe anxiety, I've never felt comfortable with the dentist before. Having recently moved to the area, I came across Street Farm Dental. The reception staff are very friendly on the phone and in person. They were aware of my anxiety so they made me feel very calm and relaxed. I had Dr Vijay, and I couldn't recommend him enough. He also made me feel very calm and relaxed. He talks to you a little to get to know you as a person, which I thought was really nice. In all the years I've been going to the Dentist, I can honestly say this is the first time I enjoyed my experience. Thank you.
Laura Stock
01:02 23 Mar 18
Always a first class experience here. They do everything right every time from bookings to fillings. A level of customer service unseen in the UK.
That Geezer
19:44 13 Jun 18
I have been with Street Farm Dental practice for over 10 years and have been really pleased with both their dentist and hygienist services. Dr Gohil really puts you at your ease and takes time to listen to what you have to say. As a nervous patient in the past I would definitely recommend Dr Gohil to anyone of a nervous disposition. All the staff are really approachable and friendly from the moment you walk in to when you walk out.
Trudi Davis
16:30 22 Jun 18
Over whelmed !At first I was very apprehensive to have my teeth straightened by this innovative fast track brace because the promised results and schedule seemed improbable. After much thought I decided that I would take the chance and go ahead with the procedure carefully carried out by vijay. Of whom was very accommodating and made me feel like I was in good hands, of which I was. I was surprised by the efficiency of the treat meant and overwhelmed by the results. I could not have hopped for better. I'm no longer conscious of my teeth as I was before. Instead I find that I can't stop smiling. I would recommend street farm dental studio to anyone and every one. Thank you very much.
Shaun Bailey
08:57 19 Mar 18
"The level and quality of service and customer care here is very high indeed. After visiting them to whiten me teeth, I was very impressed with the results. I was very pleased with the outcome and the way I was cared for during my time with the team at Street Farm"
★ ★ ★ ★ ★ Joshua
Book an appointment
We'd love to meet you face to face
Contact us today to find out how we can help you improve your smile
Nervous about dental treatment?
We understand that coming to the dentist can be a stressful and even frightening experience, but our gentle dental team can help make every visit a pleasure, please contact us today.