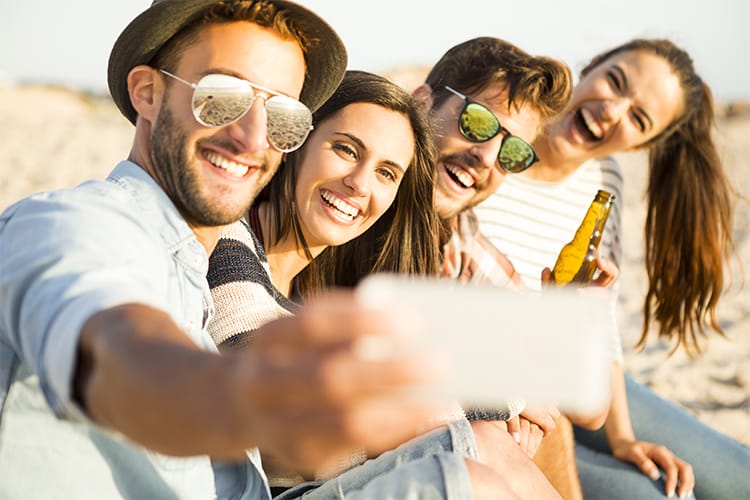 Dentist In South Ockendon, Essex
At Street Farm Dental Studio, we believe that it's our job to make you comfortable, give you the treatment you need and ensure that you leave your appointment looking and feeling your very best.
Get a whiter, brighter, more youthful smile with our great range of whitening treatments.
Learn more
If you need a long lasting solution to missing teeth, find out more about dental implants.
Learn more
Our Dental treatments
Our practice in South Ockendon, Essex, is noted for providing outstanding treatment whatever your requirements and we offer everything from a routine check up to a complete smile makeover. From braces to bridges, dentures to dental implants, we cover a wide range of treatment options, all designed to give you a treatment plan as individual as you are.
Not only do we offer the best treatments while you're in the surgery, but we also work hard to develop a strong long term relationship with you, which means that we keep caring, even after you've left the premises.
Whether you want straighter teeth, a whiter smile, or simply the peace of mind that comes from knowing that your dental health is in good hands, we're passionate about helping you to achieve your smile goals in a relaxed and welcoming environment.
If you have a dental emergency we can see you the same day you contact us.
I have been a patient of Vijay's for over a year now. I went to him based on a recommendation for fast track braces. The staff are so helpful, knowledgeable and professional and so friendly. I never feel that I have visited a dentist when I go there. Vijay always makes the time to make you feel at ease. He takes a general interest in you and wants to make sure everything is as you expected. I can't recommend Street Farm Dental Studio enough.
Esther Brooks
15:32 11 Jul 18
I have been regularly visiting this practice for over 15 years and have always received first class treatment. The staff are always professional and helpful. I would highly recommend them for the treatments that I have had: braces, veneers and six-monthly hygienist visits.My dentist, Vijay, is always at hand to offer advice and support and he is always willing to assist with whatever query I may have.
James Haydon
20:23 22 May 18
I can not recommend this place enough. Suffering with severe anxiety, I've never felt comfortable with the dentist before. Having recently moved to the area, I came across Street Farm Dental. The reception staff are very friendly on the phone and in person. They were aware of my anxiety so they made me feel very calm and relaxed. I had Dr Vijay, and I couldn't recommend him enough. He also made me feel very calm and relaxed. He talks to you a little to get to know you as a person, which I thought was really nice. In all the years I've been going to the Dentist, I can honestly say this is the first time I enjoyed my experience. Thank you.
Laura Stock
01:02 23 Mar 18
Always a first class experience here. They do everything right every time from bookings to fillings. A level of customer service unseen in the UK.
That Geezer
19:44 13 Jun 18
I have been with Street Farm Dental practice for over 10 years and have been really pleased with both their dentist and hygienist services. Dr Gohil really puts you at your ease and takes time to listen to what you have to say. As a nervous patient in the past I would definitely recommend Dr Gohil to anyone of a nervous disposition. All the staff are really approachable and friendly from the moment you walk in to when you walk out.
Trudi Davis
16:30 22 Jun 18
Over whelmed !At first I was very apprehensive to have my teeth straightened by this innovative fast track brace because the promised results and schedule seemed improbable. After much thought I decided that I would take the chance and go ahead with the procedure carefully carried out by vijay. Of whom was very accommodating and made me feel like I was in good hands, of which I was. I was surprised by the efficiency of the treat meant and overwhelmed by the results. I could not have hopped for better. I'm no longer conscious of my teeth as I was before. Instead I find that I can't stop smiling. I would recommend street farm dental studio to anyone and every one. Thank you very much.
Shaun Bailey
08:57 19 Mar 18
So friendly, they care about you as a whole person not just about your teeth, helpful, really professional and put you at ease. I have been going there for my whole life (30+ years), and really feel like part of the family. Thank you! Keep up the good work!
Becki Swindale
18:02 15 Aug 18
I was a patient of Dr Vijay Gohil for a year and a half and I had a wonderful experience at Street Farm. During this time I had braces and I was positively taken care of throughout the time. My teeth came out perfectly and I am appreciative of Street Farm's help and support. I highly recommend Dr Gohil and Street Farm as a whole.
Iyanuloluwa Dare
11:55 23 Aug 18
After many many years of avoiding a dentist after an unforgettable experience when a child in the 70's at a dentist, I finally realised I had no choice but to go. VJ was recommended by my daughter and I can honestly say this experience has been life changing for me. Only had around 8 teeth left and in a lot of pain I nearly bolted at the door to the practice but did venture inside to be greeted very simpathetically by Karen and the rest of reception staff. After a tearful first meeting with VJ, I now have a full set of dentures and can properly smile and laugh for the first time in around 35 odd years. I'm still attending for a bit of tweaking but have so much more confidence. Everyone in the team have been great and now I go in with a smile (big). Something I never ever thought I would ever do. Anyone who is nervous/scared, this is the place to come. Thanks to all the team.
Dave Macnab
15:18 06 Sep 18
Just like to say a very big thank you to Vijay for giving me the perfect smile I've always wanted, Him and all the girls made me feel very welcome and gave me the best service , highly recommend
Holly Sheen
09:35 14 Sep 18
I went to street farm today to have a tooth out and was very nervous to have it done but vijay made me feel very relaxed and at ease he had the tooth out in no time would 100% recommend him and street farm
Libby Cooley
08:18 13 Oct 18
I went to Street Farm with my Fiance to get braces before our wedding. The personable service and professionalism from Vijay and the staff was exceptional. During the process I had to relocate with work. Vijay went above and beyond to make sure I still got the results I wanted. We would 100% recommend his services.
Brian Keane
12:01 30 Oct 18
Very good customer services and patient care . I would recommend everyone, their hygienist( Japanese or Chinese man). Can't remember his name but I will never forget his services .
Pinar Kent
14:17 07 Nov 18
I have been using this practice for over 20 years, always excellent - and friendly - service. I still use them even though I now live a 3/4 hour drive away... Would never contemplate switching to another dentist.
Bernie Potton
15:52 15 Nov 18
Excellent, highly recommend. All staff very friendly and helpful. Always putting you first and at ease. Excellent results.Mum was a very nervous patient, previously needing sedation for treatment and Hygienist. From the initial phone call to sitting in the chair all staff have been amazing. Mum hasnt needed sedation Once! during 2 hygienist appointments and 2 checkups. Both of us back again in 3 months.So pleased, thankyou so much Vijay, Miss Triccia and the Team.Simone Weston and Margaret Weston.
GeorgeJohnGSY 1
19:59 23 Nov 18
Thank you Street Farm Dental, to the Front of House team, the Dentist, The Hygienists, and all staff, I can not fault your practice or thank you all enough. I am probably the most terrified patient you could ever meet when it comes to visiting the dentist but this practice are amazing. Their patience, guidance and understanding is outstanding. They have turned every nerve wracking visit in to a very pleasant experience, this has actually changed my life, I am now pain free and smiling. 😁 See you in six months
Kay Stevens
14:49 07 Dec 18
Absolutely amazing, Vijay the orthodontist was magical and so lovey, my braces only took a year and I had no teeth out which is incredible and beyond what I ever though would happen. Everyone is so friendly and it is an amazing place to go.
alice deighton
17:15 13 Dec 18
highly recommend, great service and support from Dr Vijay Gohil, from start to finish. first class.
Jordan Harold
19:27 18 Dec 18
I would highly recommend Dr Vijay Gohil! ! The result of my treatment is something that I don't think I would have found elsewhere. Within 16 weeks my teeth were straight! (Seen few other orthodontists before and been advised it will take at least 2 years!) very polite, friendly and helpful team! Also senior hygienist Dr Chakma done a great and professional job! Thank you! Vaiva
Saba Ardis
13:32 19 Jan 19
Have just finished a course of treatment with Veejay. I am delighted with my smile and my denture has been consigned to the bin. Veejay is gentle, caring and above all skillful. He took the time to discuss all options enabling me to make the best choices. Sit back and trust this man, he knows exactly what he is doing. Thanks so much Veejay!
bunty MURTAGH
20:05 06 Feb 19
Street Farm are outstanding. I cannot thank them enough for the genuine care I have received since I joined their dentist in August last year, their customer service is excellent from the minute you walk in. I was a really nervous patient due to a previous experience, Dr Vijay is absolutely brilliant, before he looked at my teeth on my first visit he sat down with me and discussed what I was worried about, straight away making me feel more at ease. He gave me a treatment plan, explained everything properly. I have now had all of my treatment and had no problems. I would recommend Street Farm dentist to anyone, but particularly if you are worried/nervous about going to the dentist. Vicki Statham
Vicki Mcgill
22:08 19 Feb 19
I can finally smile thank you so much Dr Gohil. This man is so welcoming every time I see him always puts me at ease with what to expect. This is the second time he has restored my smile. The other staff at the dental clinic itself are always friendly and willing to help. I can't thank them all enough.
Vikki Wright
11:11 21 Feb 19
Vijay was amazing, he did my brace which took just over a year and he didn't take any teeth out. He is very welcoming and makes sure you understand everything he is going to do, alongside that he is very skillful. Thank you so much Vijay, i used to hide away from photos but now i love showing off my smile.
Maisie Hadley
09:34 28 Feb 19
Couldn't recommend them enough. My wife who is afraid of needles goes there. My 3 year old son goes. Now most of my friends and family go because they're so good and so reliable. I personally see Vijay and he has always given me honest advice and not just advised the most expensive option. Actually shows you what you need doing and why and talks you through it rather than just thinking they know best all the time and doing what they like without talking to you first which is the issue i had with my old dentist.
Ricky Harris
19:02 12 Mar 19
Dr. Gohil and his staff are without question the best people I've ever dealt with for my dental needs. The staff are uniformly friendly, easy to deal with and extremely helpful. I have been with this practice for few years now and I cannot speak highly enough of this dental practice or the people who staff it, particularly Dr. V Gohil. I will highly recommend them!
krishna singh
11:14 28 Mar 19
Have just finished a course of treatment with Veejay. I am delighted with my smile and my denture has been consigned to the bin. Veejay is gentle, caring and above all skillful. He took the time to discuss all options enabling me to make the best choices. Sit back and trust this man, he knows exactly what he is doing. Thanks so much Veejay!
bunty MURTAGH
16:55 07 Feb 19
We would personally like to than all of our wonderful patients who have gratefullly written about their own experiences at our Studio. We have enjoyed looking after you and wish to help look after your new smiles for many years to come!!!Thank you from all the Staff at SFDS!!!!
vijay gohil
09:10 29 Mar 19
"The level and quality of service and customer care here is very high indeed. After visiting them to whiten me teeth, I was very impressed with the results. I was very pleased with the outcome and the way I was cared for during my time with the team at Street Farm"
★ ★ ★ ★ ★ Joshua
Teeth Straightening Options
Book a FREE Consultation
We'd love to meet you face to face
Contact us today to find out how we can help you improve your smile
We Offer 0% Finance Options
Interest-free and low-cost payment plans with Chrysalis Finance
Dental treatments costing as little as £30 per month