Dental Hygienists At Street Farm Dental, Helping You To Maintain Your Smile!
Based in South Ockendon in Essex, Street Farm Dental is renowned for high quality cosmetic dental treatments. However, we know that there's no point in having teeth that look great on the surface, if they're not healthy down to the root. Our dental hygienists are highly trained and undergo continual professional development to help them stay ahead of the game when it comes to dental hygiene.
Whilst our clinicians are making sure that your teeth are kept healthy in the surgery, our hygienists are on hand to give you all the advice you need to keep them healthy once you head for home.
It's important that you have regular check-ups with your dental hygienist so that they can give your teeth a scale and polish to make them look their best, but also so you can get advice on how to maintain your gorgeous smile. From what to eat to how to brush for optimum results, our dental hygienists are you secret weapon in the war against gum disease and tooth decay, so make sure you take advantage of their knowledge and expertise whenever you visit.
Dental Hygienists are specially trained to work with Dentists in giving total care to our patients. They play an important role in your dental health and are mainly concerned with gum health, showing you correct home care and applying preventative materials to the teeth and gums.
Your hygienists' main role is to professionally clean your teeth for you. This is known as scaling and polishing.
They will also give you advice on your diet and how you can help to prevent dental disease as well as the best ways to keeping your teeth for longer.
In truth, dental hygienists are a key member of the dental team and vital particularly regarding the success of any dental treatments that are planned for you.
The long term success of any dentistry you receive is highly dependent on a good relationship between you and the hygienist, this is why we recommend you have regular appointments with your hygienist.
Book your hygienists appointment today
Meet Your Dental Hygienist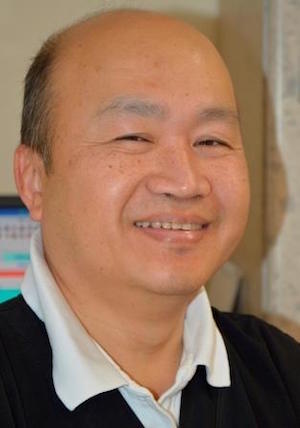 Mr Chakma
My name is Jnanashree Chakma, and my position at Street Farm Dental Studio is as the Senior Hygienist.
My roles and responsibilities are to help look after your oral health so you can keep your healthy teeth forever.
I give my best every single time to each and every patient whom I care for, I endeavour to save every tooth possible and my patients are very thankful to me.
My professional skills are to treat gum disease, both above and below the gum lines, give preventative advise and instructions, apply Fissure Sealant Restorations for adults and children and now also whiten teeth.
The thing I love most about Street Farm is the consistent and high standard support we offer all our patients.
Book a FREE Consultation
We'd love to meet you face to face
Contact us today to find out how we can help you improve your smile
We Offer 0% Finance Options
Interest-free and low-cost payment plans with Chrysalis Finance
Dental treatments costing as little as £30 per month