Lingual Braces Cost & Reviews
Incognito™ Braces for Adults in Essex
Lingual Braces
Incognito braces in Essex
Lingual Braces Essex
Lingual braces is the ultimate in 'invisible' orthodontics, you would certainly need to plump for lingual braces. Lingual (which means tongue or, in this case, 'the side nearer the tongue') braces are placed on the back of the teeth, making them completely invisible when you smile and only barely visible when you laugh.
lingual braces vs traditional braces
As with traditional braces, lingual braces are worn for slightly longer than some other orthodontics (anything up to three years), but they are very comfortable once you get used to them. It's important to keep them clean and keep up with your scheduled dental appointments whilst undergoing treatment, but your Street Farm Clinician will advise you on best practice and talk you through every step of the process, from first consultation to after care and wearing a retainer.
Lingual braces have been worn by Kate Middleton, these are now a the popular and best choice of braces for adults who want discrete orthodontic treatment. Our payment plans make the treatment easy to afford, and we even offer complimentary teeth whitening when you book.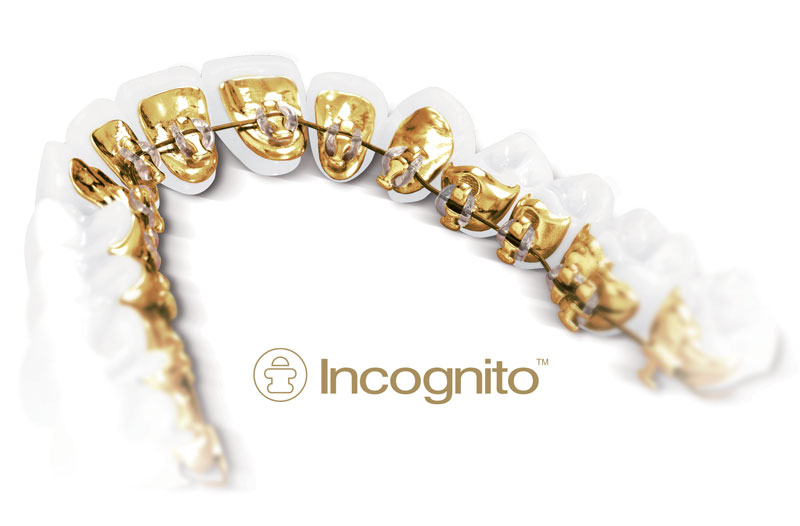 5 reasons why you should choose Street Farm Dental in Essex for your braces
Award-winning customer service
Free Teeth whitening worth £400
Free removable retainers worth £400
See results within three months, using safe cosmetic braces
Why wait? Interest free finance available
Book an appointment for teeth straightening
Cost of Lingual braces in Essex
Affordable treatment
Many people worry about the cost of braces, and so we have devised a number of payment plans to help you afford the right treatment.
Lingual braces cost only £2.50 per day with our braces finance options.
Lingual
Free initial consultation
Free removable retainers worth £400
Free teeth whitening worth £400
The Perfect Smile at affordable prices in Essex
Learn more about Lingual braces
Incognito braces are suitable for all age groups, Kids and adults who want to their smile perfect. Call or fill the form and we will be glad to provide you with more information. In most cases people opt for Incognito braces as they do not want their braces to be visible for professional or aesthetic reasons.
The Incognito braces are 100% customised to deliver accurate results for each patient. Once our orthodontist has seen you, we will determine your treatment plan and then your braces are custom made just for you. We use the latest CAD/CAM, rapid prototyping and robotic technologies to fabricate your braces with your unique treatment prescription built in.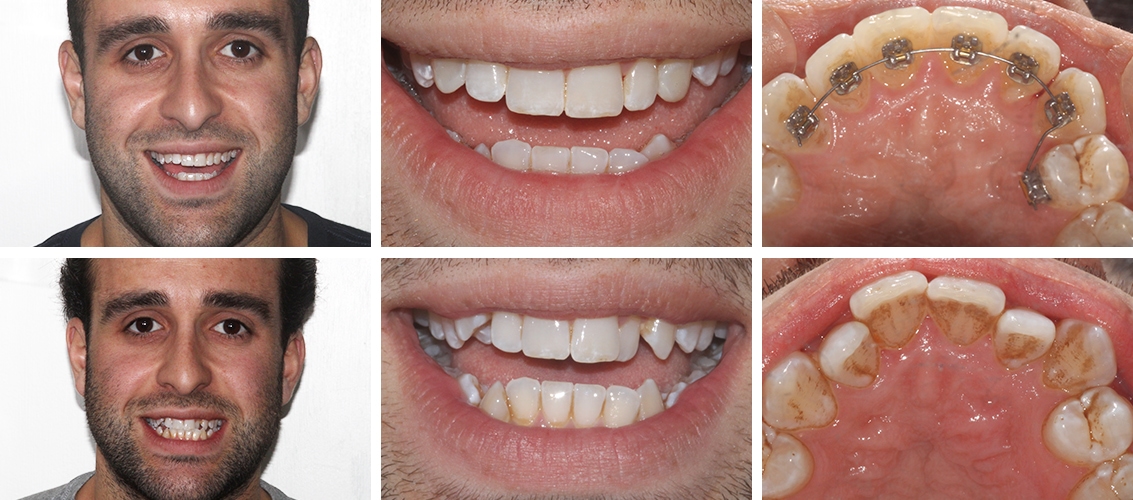 The image above shows a patient from London who had the Lingual Braces at Street Farm Dental. The Patient wanted the incognito braces that sat behind the teeth, making them completely hidden from view. As you can see from the middle images the braces are entirely hidden.
We can create the perfect smile for you using our orthodontic treatments, with costs and payment plans to suit your budget
Invisalign® braces
FREE teeth whitening worth £400
FREE removable retainers worth £400
Interest FREE finance available
*This offer is not available with Inman aligner treatment.
Before and after braces smile gallery
We provide a wide range of orthodontic treatments to straighten your teeth. From fixed to removable, clear to invisible and traditional to super fast, we have a brace that will suit your own needs. Some of our orthodontic patients share their stories.
Book a FREE Consultation
We'd love to meet you face to face
Contact us today to find out how we can help you improve your smile
We Offer 0% Finance Options
Interest-free and low-cost payment plans with Chrysalis Finance
Dental treatments costing as little as £30 per month