All on 4 Same Day Teeth , Essex
Full Set Of Teeth In 1 Day
Need new teeth in just one day? Replace your old denture with our All-On-Four implants.
Tooth loss is actually very common among adults, especially as you age.
It's not uncommon to know there are more adults now that are missing all of their upper and/or lower teeth than before.
Instead of living with the discomfort and hassles of dentures, many people are opting for a treatment called "all-on-four" dental implant restoration.
Dental Implants Treatment Under One Roof
Introducing Our New CT Scanner
We are now offering a FREE CT Scan worth up to £250 if you go ahead with your dental implants treatment at Street Farm Dental.
T's & C's Apply.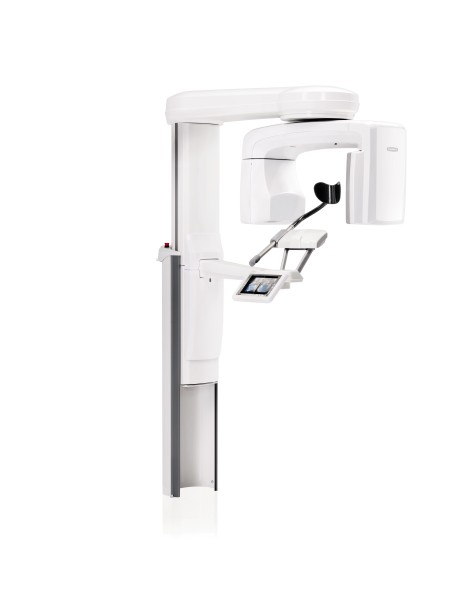 All-On-Four uses the same dental implants as those used in single or multiple implant treatments; the implant is a small titanium screw that fits inside your jawbone and replaces the root-part of a missing tooth. A crown is then fitted on top of that implant. However, with the use of All-On-Four (teeth in a day in Essex), you do not need a dental implant for each and every one of your missing teeth. All you need is four precisely placed implants on the top of your mouth, and/or four on the bottom, in order to restore your smile.
The biggest benefit of using dental implants is how permanent the procedure is; once they have fused to the bone they become part of the jawbone. This helps to prevent any future bone loss in the jaw, and creates a long-lasting foundation for your new teeth. It also helps to maintain a more youthful facial structure—and of course better oral health. But perhaps the biggest factor about the all-on-four treatment is how quickly it can dramatically transform your life and give you confidence – a reason for you to smile again.
After your same day teeth treatment, your new smile will look and feel great, but it's only temporary. As with any dental implants, they need healing time to allow the implant to fuse to your jawbone. A follow-up appointment will be made for you to check the progress, and once it has all healed (between 4-6 months) then we will replace your temporary teeth with permanent, definitive bridgework of teeth that are designed just for you.
Before and After Dental Implants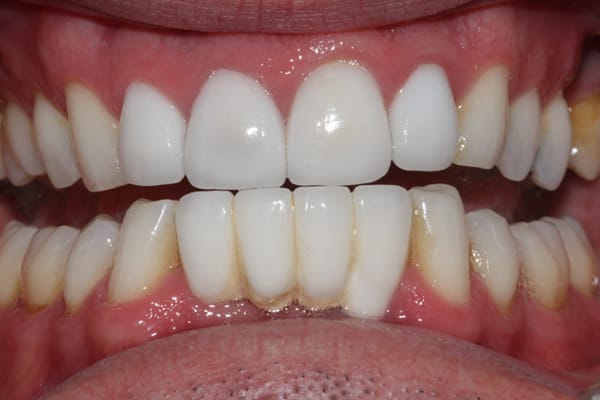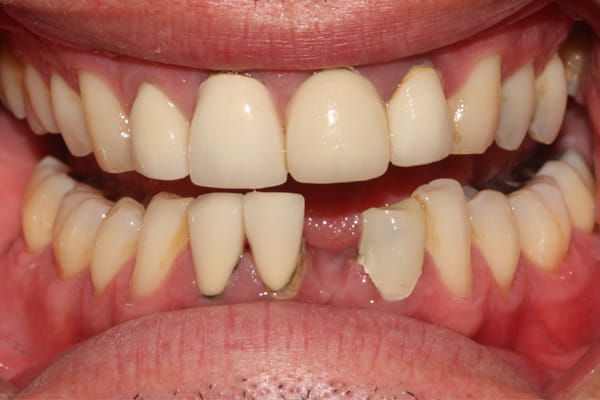 Slide right for BEFORE, slide left for AFTER
The difference between All-On-4 Dental Implants and dentures
No need to deal with messy adhesives
No more gagging experienced with dentures
No discomfort associated with dentures that press down on gums
No more nightly removal and cleaning
Implants are stable, and permanent, allowing you to eat and bite as you normally would without the fear of teeth slipping
Implants prevent further bone deterioration as they fuse to the bone
Dental implant treatment options
All-On-4 or Teeth In A Day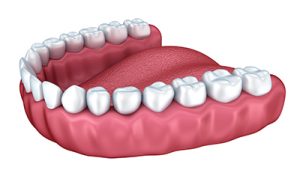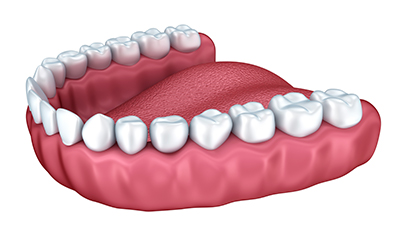 The outstanding All-On-4 system (sometimes known as Teeth In A Day, or Same Day Implants) allows us to replace an entire row of teeth on either the upper or lower jaw, using only four implants with minimal surgery. This is an alternative to the conventional removable denture which can become loose and uncomfortable over time and inconvenient to use.
The cost of All-On-Four implants in Essex compared to normal implant treatment
In many dental implants cases, especially when replacing the back teeth, there is a need for bone grafting to strengthen the jawbone before implants can be inserted. Due to the additional work and time, this will add to the overall cost.
The All-On-4 technique can avoid the need for expensive bone grafting and sinus lifts in most cases, therefore making it a more cost-effective treatment.
Please book a free consultation at Street Farm Dental Studio in South Ockendon to get an accurate guide on costs, as it can vary depending on what work is required for your case.
Your Dental Implant Journey
Step 1
Book Your Free Consultation
The FREE initial consultation will be with our dentist and/or our Treatment Coordinator, Lyn.
Step 2
Clinical examination
We perform a full assessment to identify any problems and build up a detailed picture of your oral health.
Step 3
Discuss Your Options
We perform a full assessment to identify any problems and build up a detailed picture of your oral health.
Step 4
Treatment Report
We send you a full treatment plan which is formulated, discussed and approved by you.
Step 5
Treatment
When you have decided which options would be best for you, we will begin your treatment.
Step 6
Review and Celebration
We perform a full assessment to identify any problems and build up a detailed picture of your oral health.
Nervous about dental implant treatment?
Our dentists in Essex understand that sometimes, despite dentistry becoming more advanced and comfortable for the patient, you may still feel nervous about getting through a dental appointment or procedure.
At Street Farm Dental, we're committed to making your journey with us as pleasant and stress free as possible. We provide various sedation techniques (including both oral and intravenous sedation) when you decide to have dental implants in Essex to replace your missing teeth. Dental sedation will help to block pain and make you feel pleasantly relaxed throughout your dental implant procedure, which involves minor surgery to place the implants into your jawbone. Although you will be able to respond to instructions, you will feel drowsy and won't remember much about the treatment afterwards. Patients often feel that time passes more quickly under sedation too.
Our Street Farm Dental experts will put your dental anxiety at ease, so that you can look forward to the stability and reliability provided by dental implant treatment for tooth loss.
What can stop me having teeth in a day treatment?
In the majority of cases there shouldn't be any complications and those patients would be suitable candidates.
There are some instances however where the treatment will not be suitable, such as patients who do not have enough bone due to having missing teeth for over 30 years.
In this case an alternative implant solution would be recommended.
Book a FREE Consultation
We'd love to meet you face to face
Contact us today to find out how we can help you improve your smile
We Offer 0% Finance Options
Interest-free and low-cost payment plans with Chrysalis Finance
Dental treatments costing as little as £30 per month