Invisalign Essex
Invisalign Braces at Street Farm Dental in Essex
Invisalign clear braces
Invisalign Clear Braces are a fantastic way to get a straight, sleek smile, without having to wear metal braces, especially if you're already self-conscious about your smile. That's why the Invisalign Clear Brace system is such a great choice for professionals and people with busy social lives.
We have a payment plan to help you spread the costs of this life changing treatment and our expert staff will advise you on how to get the best results before, during and after treatment. Book now and we'll even give you a teeth whitening treatment completely free.
5 reasons why you should choose Street Farm Dental in Essex for your Invisalign Braces
Award-winning customer service
Free Teeth whitening worth £400
Free removable retainers worth £400
See results within three months, using safe cosmetic braces
Why wait? Interest free finance available
*This offer is not available with Inman aligner treatment.
Invisalign® before and after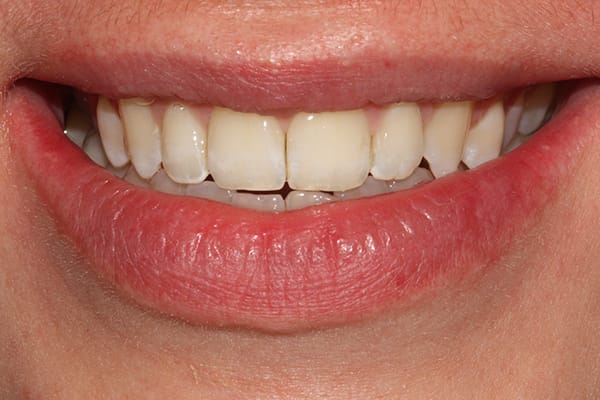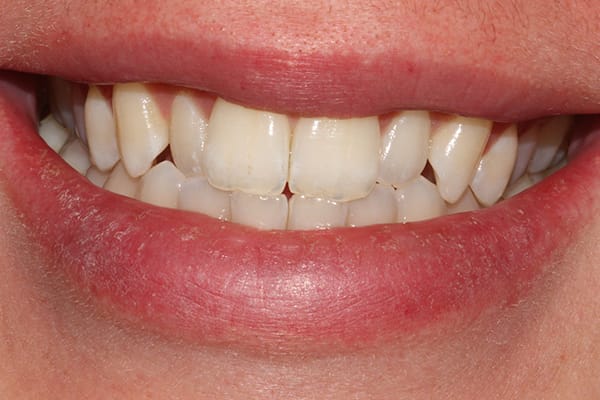 Slide right for BEFORE, slide left for AFTER
Cost of Invisalign Braces in Essex
Affordable treatment
Many people worry about the cost of
Invisalign
braces, and so we have devised a number of payment plans to help you afford the right treatment.
Invisalign Clear Brace from £3.00 per day with our finance options.
Invisalign Clear Braces
Free initial consultation
Free removable retainers worth £400
Free teeth whitening worth £400
How Invisalign Braces works
Invisalign Clear Braces are removable aligner 'trays' that are specially moulded to your teeth. The aligners are designed to gently pull your teeth into line and are worn for approximately 20 hours a day. Every two weeks or so you'll get a new aligner, which has been adjusted to the current position of your teeth and which will move them into the next position, to continue your treatment. Treatment takes around 12 months, and the best thing about it is that the aligners can be removed for up to four hours per day. Got a big party or an important presentation? Remove the aligner for a natural smile. Want to enjoy a meal without your orthodontics getting in the way? Simply pop out the aligner and dine in comfort.
The Problem with crooked Teeth?
What is Invisalign?
Invisalign is the clinically proven, nearly invisible way to straighten teeth without metal braces. You wear a series of clear, removable aligners which gradually move your teeth into the desired position. Our aligners can be removed for eating and cleaning.
How does Invisalign work?
Based on Your Dentist's diagnosis, a series of aligners are custom made in a laboratory using advanced computer imaging technology. You wear each aligner for two weeks before being replaced with the next one, until your teeth are straight.
What can Invisalign help with?
Invisalign can help with the following problems:
Crossbites – where one or more of your upper teeth bite on the inside of your lower teeth
Crowded & crooked teeth
Wide spacing between teeth
Under bites – where your lower teeth sit in front of your upper teeth
Deep bites – where your upper teeth overlap your bottom teeth (some overlap is desirable).
Why should I select Invisalign?
Aligners are nearly invisible- straighten your teeth without anyone noticing. Aligners are comfortable- there are no wires or metal to cause mouth abrasions. Aligners are removable- for eating, drinking, dental care or other activites. Better oral hygiene during treatment- brush and floss normally to maintain healthy gums and teeth.
Is this treatment only for adults?
No, you just need to have all your adult/permanent teeth (fully erupted molars). Be committed to wearing your aligners at all times except for eating, drinking and cleaning.
We can create the perfect smile for you using our orthodontic treatments, with costs and payment plans to suit your budget
Invisalign® braces
FREE teeth whitening worth £400
FREE removable retainers worth £400
Interest FREE finance available
*This offer is not available with Inman aligner treatment.
Book a FREE Consultation
We'd love to meet you face to face
Contact us today to find out how we can help you improve your smile
We Offer 0% Finance Options
Interest-free and low-cost payment plans with Chrysalis Finance
Dental treatments costing as little as £30 per month