Dental Implants Essex
Replace Missing Teeth
Improved appearance. Dental implants look and feel like your own teeth. And because they are designed to fuse with bone, they become permanent.
Improved speech. With dentures, the teeth can slip within the mouth causing you to mumble or slur your words. Dental implants allow you to speak without the worry that teeth might slip.
Durability. Implants are very durable and will last many years. With good care, many implants last a lifetime.
Improved comfort. Because they become part of you, implants eliminate the discomfort of removable dentures. Easier eating. Dental implants function like your own teeth, allowing you to eat your favourite foods with confidence and without pain.
Improved self-esteem. Dental implants can give you back your smile and help you feel better about yourself.
Improved oral health. Dental implants don't require reducing other teeth, as a tooth-supported bridge does. Individual implants also allow easier access between teeth, improving oral hygiene.
We have a range of treatments available to help patients with missing teeth regain their confidence, and primary among these are dental implants. They provide many people with a permanent solution for their missing or failing teeth as they are natural in appearance, they restore the joy of eating an unrestricted diet, and most important of all increase their social confidence.
Based in the heart of Essex, Street Farm Dental sees patients from across the county, but the one thing they have in common is that they want their teeth to reflect their personalities. That means that their smiles need to be healthy, straight and white, and that missing teeth are simply not an option.
Dental Implants Treatment Under One Roof
Introducing Our New CT Scanner
We are now offering a FREE CT Scan worth up to £250 if you go ahead with your dental implants treatment at Street Farm Dental.
T's & C's Apply.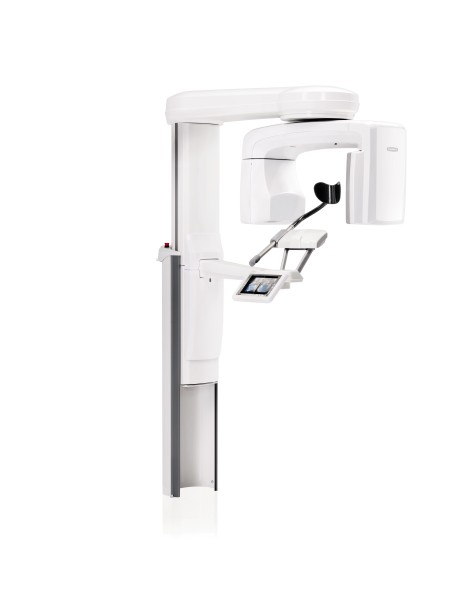 Modern dental implants are safe to use, have a very high success rate, and allow patients to eat, drink, and smile with confidence.
Implants are created by inserting a tiny titanium screw into the bone at the site of the missing tooth. This provides an artificial root that can be used to support replacement teeth like crowns, bridges and dentures.
Should the replacement teeth ever fail, they can be replaced quickly and without any pain. The dental implant which holds the replacement teeth however, should last a lifetime.
Before and After Dental Implants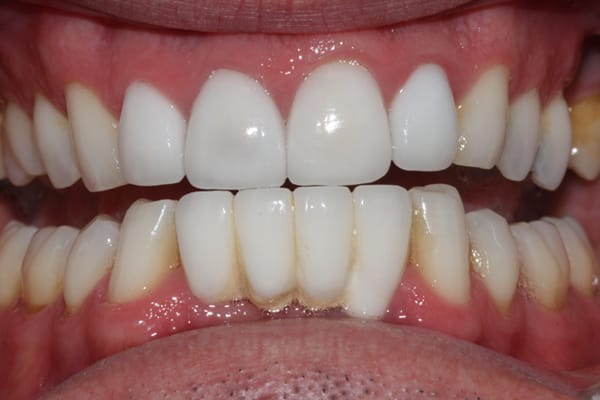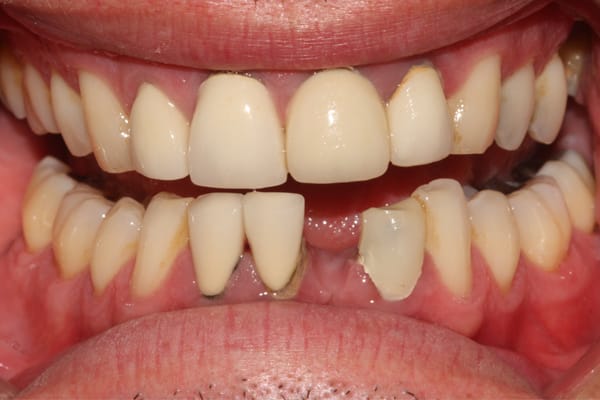 Slide
right
for BEFORE, slide
left
for AFTER
Dental implant treatment options
Single Implant
Previously, the alternative replacement for a single missing tooth was to have a bridge or a denture in it's place, but these options can be uncomfortable and difficult to maintain.
A single dental implant provides the strength, look and feel comparable to a natural tooth. And unlike a denture or a bridge, if properly maintained the implant can last a lifetime.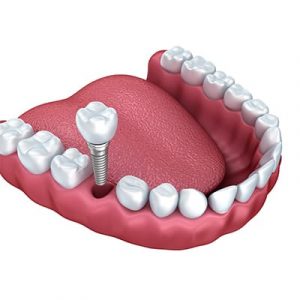 Multiple teeth implants
When adjacent teeth are failing or missing, it is common for this to be the molar teeth at the back of your mouth. This may not bother you as much as they are not obvious, but these multi-rooted teeth perform the main work in chewing your food. If molar teeth are not present then the heavy work is performed by the single-rooted teeth closer to the front of the mouth, and they are simply not designed to cope with this task. It is essential to get these missing teeth replaced before it causes more damage within your mouth, and the best way to do this is using a more economical solution rather than having an implant for each missing tooth; a fixed bridge joins multiple teeth together using fewer implants.
Replacing your lost back teeth will give you new strength and stability that allows you to eat what you want, as well as preserving your jawbone and facial appearance.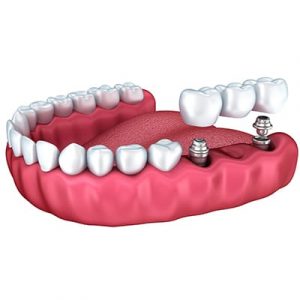 All-On-4 or Teeth In A Day
The outstanding All-On-4 system (sometimes known as Teeth In A Day, or Same Day Implants) allows us to replace an entire row of teeth on either the upper or lower jaw, using only four implants with minimal surgery. This is an alternative to the conventional removable denture which can become loose and uncomfortable over time and inconvenient to use.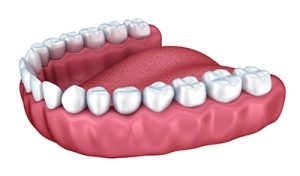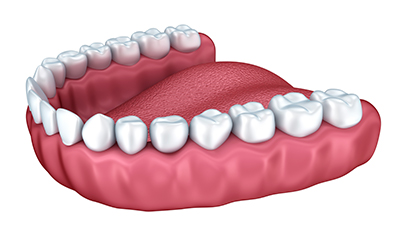 Dental implants can be singular, or placed as multiples. They can even be used to anchor a bridge; replacing entire rows of teeth. The outstanding All on 4 system allows us to do just that, doing away with the need for old fashioned dentures and giving you the smile of your dreams whatever your starting point.
The initial placement is done in one day and, on that day; a temporary 'tooth' is fitted, ensuring that you leave the clinic with your smile intact. Over the next few weeks the screw will graft to the bone, making a home for a permanent, specially crafted prosthesis, which has been created in a state of the art laboratory, in order to fit seamlessly with the rest of your teeth.
Although the initial treatment may be a little uncomfortable, the process is in fact quite straight forward, and our expert clinicians know how to fit quality, discreet dental implants with the minimum of disruption to your life.
Our affordable payment plans mean that dental implants can be a cost effective, long lasting solution to the problem of missing teeth. So, for the best dental implants in Essex, please contact Street Farm today to discuss your bespoke treatment plan.
Your Dental Implant Journey
Step 1
Book Your Free Consultation
The FREE initial consultation will be with our dentist and/or our Treatment Coordinator, Lyn.
Step 2
Clinical examination
We perform a full assessment to identify any problems and build up a detailed picture of your oral health.
Step 3
Discuss Your Options
We perform a full assessment to identify any problems and build up a detailed picture of your oral health.
Step 4
Treatment Report
We send you a full treatment plan which is formulated, discussed and approved by you.
Step 5
Treatment
When you have decided which options would be best for you, we will begin your treatment.
Step 6
Review and Celebration
We perform a full assessment to identify any problems and build up a detailed picture of your oral health.
Nervous about dental implant treatment?
Our dentists in Essex understand that sometimes, despite dentistry becoming more advanced and comfortable for the patient, you may still feel nervous about getting through a dental appointment or procedure.
At Street Farm Dental, we're committed to making your journey with us as pleasant and stress free as possible. We provide various sedation techniques (including both oral and intravenous sedation) when you decide to have dental implants in Essex to replace your missing teeth. Dental sedation will help to block pain and make you feel pleasantly relaxed throughout your dental implant procedure, which involves minor surgery to place the implants into your jawbone. Although you will be able to respond to instructions, you will feel drowsy and won't remember much about the treatment afterwards. Patients often feel that time passes more quickly under sedation too.
Our Street Farm Dental experts will put your dental anxiety at ease, so that you can look forward to the stability and reliability provided by dental implant treatment for tooth loss.
Dental Implants South Ockendon
Our Dental implants Studio is located in South Ockendon, where patients travel from all corners of Essex to have dental implants treatment for missing teeth or to replace broken or damaged teeth. We see patients from Hornchurch, Romford, Grays Thurrock, West Thurrock, Chafford Hundred, West Horndon, North Ockendon, South Ockendon, Aveley, Purfleet, Lakeside, North Stifford, Upminster. Street Farm Dental in Ockendon is served with good communication links as the M25 London Orbital Motorway, the railway line between Southend Central to Ockendon.
Book a FREE Consultation
We'd love to meet you face to face
Contact us today to find out how we can help you improve your smile
We Offer 0% Finance Options
Interest-free and low-cost payment plans with Chrysalis Finance
Dental treatments costing as little as £30 per month